MSC's Majors program provides a professional level and high degree of competition for players seeking to continue playing beyond the years spent in the State Youth Leagues. It provides an outlet for skilled players to continue playing not only for their own competitive youth teams, but also as individuals outside their clubs. Players have the opportunity to play with and compete against current and former Division 1 collegiate players, Open Cup championship players, A-League players, and former professional players. Our soccer club maintains its own complex including six fields, lighted fields, and a restaurant/tavern for team gatherings.
Major Coach Dave Scherer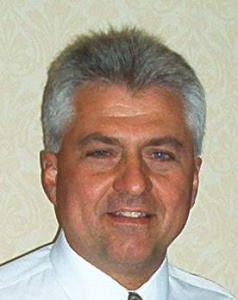 Coach Scherer's soccer career spans 5 decades, and 4 of those have included MSC! During his time with the Bavarian SC Majors, the team won State and Midwest Championships. He was a 4-year starter and UW-Milwaukee, where his special honors included team captain and All-State Team Defensive MVP. Dave joined the MSC Majors team in 1979 and lead the team to Open and Amateur Cup Championships. Since 1986, he has served as Varsity Head Coach at Wauwatosa West and Shorewood High Schools. In 2013, he was inducted into the Hall of Fame by the WSCA (Wisconsin Soccer Coaches Association)!
We are always looking for talented and skilled players to join our program. Interested players should contact Coach Dave Scherer at david.scherer@milwakeesportclub or (262) 853-3168  for the Majors and Jeff Terek at [email protected] or (414) 803-3689 for the 1st Division team.
Sponsorship opportunities exist for the 501C exempt Men's program, including uniform and banner logos. Submit the Contact Form for more information!