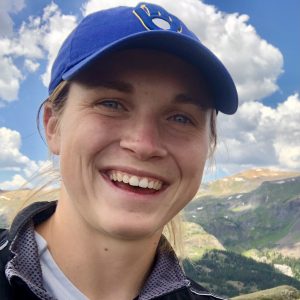 U17 GIRLS
How were you introduced to soccer?
Playing at recess.
What is your playing experience?
Milwaukee Torrent (current)

KFF Vllaznia (Albania) in UEFA Champions League

UW-Milwaukee

Wauwatosa East High School

MSC

Tosa Kickers
What is your coaching experience and what licenses do you currently hold?
UW-Milwaukee Assistant

MSC U14-17 and U7/8

Catholic Memorial Varsity Assistant

University School of Milwaukee Varsity A

ssistant

Grassroots 7v7, 9v9, 11v11 licenses
What is your coaching philosophy?
I believe it's important to develop strong technical skills and tactical knowledge. It's essential that players understand the game and think for themselves. As a coach, I think it's important to adapt the style of play to fit the team's strengths. I want to set players up for success. Most importantly, it's my responsibility to create an environment where players are willing to work hard but also have fun and enjoy the game.
What is your favorite soccer memory?
Scoring the game winning goal in the conference championship my senior year to advance to the NCAA Tournament.