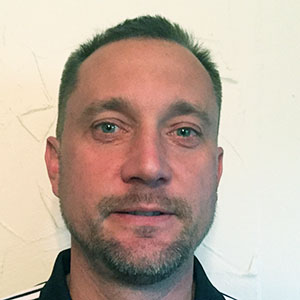 Select Director & U15 Girls
How were you introduced to soccer?
My parents introduced me to soccer when I was 7 years old. I started my soccer experience at Milwaukee Sport Club as a U10B player.
What is your playing experience?
MSC: U10-U15 State champions, USA Cup finalist and winner, Major's Reserves, other various teams
Bavarian S.C.: U16-U19 State champions, Majors
Milwaukee Lutheran High School: Varsity, 2 year captain
What is your coaching experience and what licenses do you currently hold?
MSC

U10 boys and girls academy
U12-U18 boys and girls select
U15 Girls (current)

National "C" license
What is your coaching philosophy?
There first has to be a player's love for the game and a desire to play. This is the cornerstone and foundation for any player. I believe in individual player skill, player discipline, player work ethic. Team formation and team strategy is most successful when players have good mindset for player accountability.
Individual player skill – good skill level allows a player to be successful on the pitch and allows that player to have fast decision-making ability with good execution.
Discipline – this is player knowledge of the game. Should a player make a run forward or drift back in support. Should a player make a move for square support? Should a player take on a defender or distribute? Should a player pressure the ball or fall back in support on defense?
Work ethic – having the energy and initiative to display good discipline. The manner in which players execute all of the above topics during a match.
What is your favorite soccer memory?
Favorite playing experience – winning the USA Cup as a youth player with MSC.
Favorite coaching experience – MSC U16 Girls defeating St. Louis Scott Gallagher 1-0 at their own showcase tournament under the lights on a Saturday night.